Heading to court for your first time may seem daunting. But having the attorneys at Dolan Connly represent you can ease your mind and improve your outcome. That's because our attorneys are committed to fully representing you.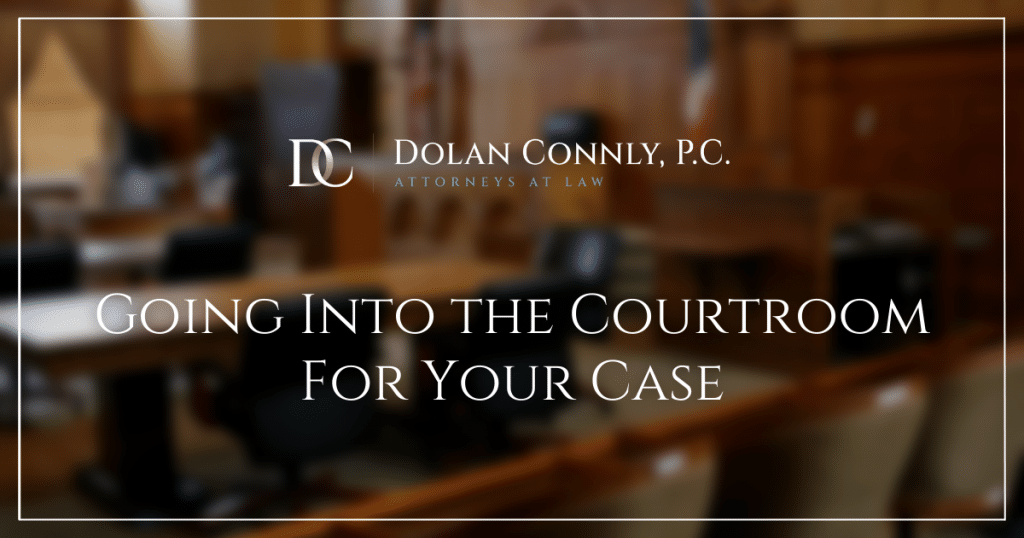 Many personal injury attorneys believe the best way to represent their clients' interests is to convince their clients to accept a low settlement offer, instead of moving forward toward a trial. Others, will even refer clients to another law firm rather than take cases to trial. We understand the value of preparing a case for trial. While accepting a low settlement offer might seem less stressful and quicker than a legal battle, there are good reasons to consider when deciding whether to pursue a trial.
A settlement rarely raises awareness of your situation, which can be important if you are trying to hold someone publicly accountable for their actions. In fact, settlements often allow defendants to avoid admitting liability. And it's become so common for some personal injury attorneys to accept low settlement amounts that insurance companies know who will settle rather than proceed to trial.
That's why, after reviewing your situation, we may feel proceeding to trial is vital. That's not a recommendation we make lightly. We have a host of compelling stories that illustrate why it's important and why you need experienced attorneys fighting for you.
For instance, a former MBTA trolley operator and affiliated union member had been unsuccessfully representing herself in a workplace discrimination claim. The woman had spent nearly two years trying to pursue the matter with her union, the local discrimination commission and the Suffolk Superior Court. After nearly having her case dismissed and having an attorney withdraw from her case, the woman reached out to the attorneys at Dolan Connly.
In a moment that would change the course of her story, she met with Attorney Greg Connly of Dolan Connly. Greg Connly believed in her and her story and agreed to represent her in what became a challenging courtroom battle that would last nearly three more years. No spoilers here, but let's just say the woman has a million reasons to be happy she had Greg Connly of Dolan Connly representing her.
This story is just one example of how valuable it is having knowledgeable, hardworking attorneys on your side who believe in fighting for what's right. And while settling a case out-of-court might be the right choice for some clients, having a firm that is willing to argue your case in front of a judge or jury may very well make all the difference.